Spirit
by
Brigid Kemmerer
My rating:
4 of 5 stars
First impression after reading:
Hunter, I just want to hug you right now.
I signed up for the Elemental series read-along with Steph from
Cuddlebuggery
and Jen from the
Starry-Eyed Revue
. This has been fun!!! A roller coaster of emotions. Funny, teenage angst, hot brooding brothers, supernatural powers, love, family, friendship and loss... all tightly packed in three volumes and 2 short novellas. And let me tell you. This last one was so very intense.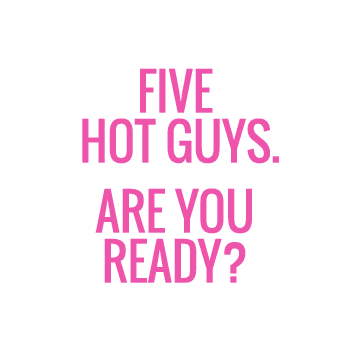 It is impossible to read
Spirit
without comparing it to its predecessors. However, the story was so fresh and raw it kept me clenching my teeth and biting my nails. My poor hands are hurting!
Spirit
was Hunter's story. And like him, this book was charming, impulsive, fun, mysterious, with some good WTF moments, and more gray than black and white. Very different from the Merrick brothers, but yet he had so many similar issues to deal with. Specially with loss, and finding his own self after his world was shattered with his father and uncle's accident. I don't know how Brigid Kemmerer does it, but
wow
her books are intense. She carefully blends contemporary issues and dilemmas with paranormal stuff. I am able to imagine the powers from the elements and feel all the teenage angst in every page!
In
Spirit
, the main story arc left me speechless, as it had a very unexpected turn of events. Hunter is so freaking messed up, but I'm glad I was able to learn so much about him. Also, seeing the Merricks from afar was a good change of perspective.
Michael keeps getting my devotion, Gabriel continues his path of redemption after he was a douche on the first book, Chris is so cute when he is jealous and Nick is still cool and nice. Though, I haven't read the short novella
Breathless
that focuses on him and Quinn yet! It's on the back of Spirit, but I might save it for later this year.
If I were to choose a favourite book from the series, this would be it. I'm so curious about all these characters and the various sub-plots this book and series have.
I just wished I knew more about Kate, Silver, Calla an Noha.
I want to know more about Hanna, and I loved her short appearances. I have to thank her for bringing a Sawzall into her storytelling... I can picture her:
Other lines made me laugh, specially:
"We'll build a wall to match the curve today, then I'll come back next week to plant stuff on top. Here. I have a sketch." He reached inside the truck to grab a clipboard.
Hunter took a glance at the rough drawing. It was probably a good thing Michael was paid for landscaping instead of artwork.
Others, made me sad, but I'll just focus on the happy feelings here.
Now, I will have to figure out what to do with myself while I wait for the next books from the series... 2014?
Argh, too far away!!!
---
Thank you Kensington Teen and NetGalley for giving me this ARC for the read-along and for my personal review. You're simply awesome.
View all my reviews